"THERE ARE MANY VEIN CENTERS AND VEIN INSTITUTES."  But, there is only ONE Center for Venous Disease.  Many doctors have chosen to provide vein care services. However, few doctors have the expertise a Center for Venous Disease Physician has based on training, volume and focus in this medical specialty. All of our CVD doctors are double or triple Board Certified Physicians and are Diplomates of the American Board of Venous & Lymphatic Medicine.  In addition, many of our doctors have additional training in ultrasound diagnostics and/or interpretation.
Our Physicians
Felice L. Bruno, M.D.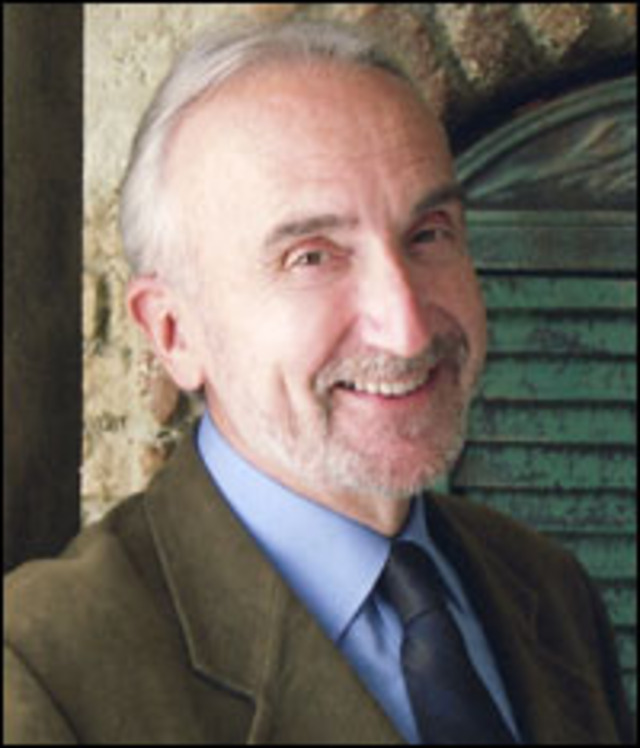 Dr. Bruno is a Cardiovascular and Thoracic Surgeon who has been treating heart and lung disease and arterial and venous vascular problems in El Paso since 1978. He graduated cum laude from the Medical School of the University of Torino, Italy and holds Diplomas of Specialist in both General Surgery and Cardiovascular Surgery from the Surgical Clinic of the University of Torino. After completing a Fellowship in Cardiovascular Surgery at the Texas Heart Institute, Dr. Bruno was invited by Dr. Denton A. Cooley, to join The Texas Heart Institute medical staff in Houston, Texas.  Dr. Bruno practiced clinical surgery and participated in artificial heart research and cardiac transplantation. Following his Texas Heart Institute experience, he moved to El Paso as co-director of the El Paso Southwestern Cardiovascular Associates practice. Dr. Bruno is a Fellow of the International College of Surgeons and is a Diplomate of the American Board of Venous & Lymphatic Medicine. His membership affiliations include the American Medical Association and the D.A. Cooley Cardiovascular Surgical Society. During his years of practice in El Paso, Dr. Bruno has been actively involved with Medical Staff affairs, holding many positions, from Chief of Staff to Cardiovascular Department Chairman, Member of the Board of Directors with Sierra Medical Center, Sierra Providence Health Network and is a Past President of the El Paso American Heart Association.  Dr. Bruno has also been a physician for the United States Ski Team and has traveled extensively with the World Cup Downhill team.
Thomas R. Elliott, M.D.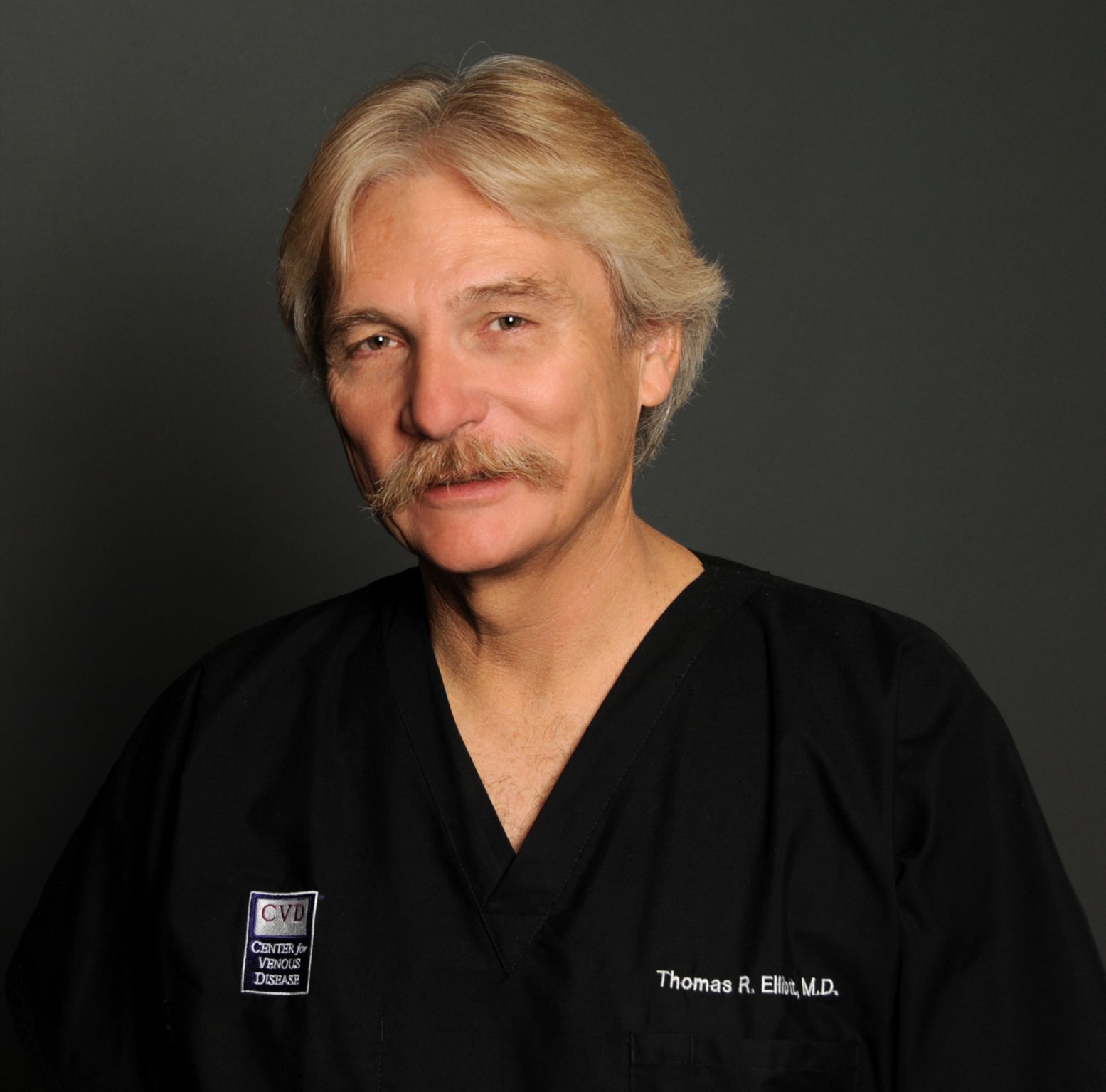 Dr. Elliott is a General and Vascular Surgeon who has been practicing in Tucson for 28 years.  After graduating from the University of Arizona Magna Cum Laude, he completed his medical school training at UCLA.  He returned to Tucson for his General Surgery internship and residency and then completed a Fellowship in Vascular Surgery, also at the University of Arizona.  He has been treating vascular problems and varicose vein issues for his entire career. As newer technologies for treating venous disease have developed, he has emphasized treatment of venous disorders as the major component of his practice. Dr. Elliott is Board Certified in General Surgery by the American Board of Surgery and is also a Diplomate of the American Board of Venous & Lymphatic Medicine.  He is an active member of the American College of Phlebology, the American College of Phlebology Foundation and the American Venous Forum.  His accolades include being Chief of Surgery and Chief of Staff at Northwest Medical Center in Tucson, also serving on their Board of Trustees for many years. He is an active member of the Rocky Mountain Vascular Society and was president in 2010. Dr. Elliott was one of the first surgeons to perform minimally invasive venous procedures in Tucson in 2004. Since then, he has actively expanded his practice of treating venous disease and joined the Center for Venous Disease in 2012.
David M. Smith, D.O.
Dr. Smith is a well-known Vascular Surgeon in Arizona who has been honored as a "Top Doc" by Phoenix Magazine for more than 6 years running. Dr. David Smith attended the College of Osteopathic Medicine in Kansas City, Kansas, followed by his Internship and Residency training at Cuyahoga Falls General Hospital in Cuyahoga Falls, Ohio. He continued his Vascular and Endovascular training at Grandview Hospital in Dayton, Ohio where he was the Chief Surgical Resident and received the Outstanding Intern Award. Dr. Smith is a Diplomate of the American Board of Venous & Lymphatic Medicine, American Medical Association, and American College of Osteopathic Surgeons, American Osteopathic Association, Arizona Osteopathic Association, and International Society for Endovascular Surgery. Dr. Smith served as the Chairman of Endovascular Department at one of Banner Health's Hospitals, where he was also Vice Chief of Staff from 2004-2007. Dr. Smith has extensive training in Vascular Surgery and was one of the first doctors to perform minimally invasive procedures for venous disease in the State of Arizona.  Dr. Smith is one of the most sought after Total Vein Care specialist in Arizona.  His case experience is second to none in the State of Arizona and he is highly qualified to listen to your issues and find a treatment plan that is tailored to you.
Kevin L. Stewart, M.D.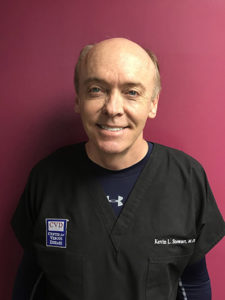 Dr.Stewart began his medical career in rural west Texas (Lockney, Texas) doing a wide breadth of family practice which included operative obstetrics, emergency medicine, hospital/ clinic medicine and endoscopy as well as seeing patients with a wide spectrum of medical problems. After practicing in Lockney, Texas for almost 20 years, Dr. Stewart transitioned to treatment of venous disorders, of which he now has had 11 years of experience. Prior to joining the Center for Venous Disease in El Paso, Dr. Stewart was a vein doctor with Vein Clinics of America in Dallas, Texas. He is happily married and has two adult daughters. Dr. Stewart is an avid cyclist and enjoys camping, traveling and hiking. He speaks Spanish fluently and has interests in international history, 19th century American history and economics.
Joseph M. Smith, M.D.
CVD Co-Founder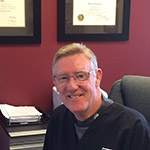 Dr. Smith is a fourth generation New Mexican. He graduated high school from the New Mexico Military Institute and then went on to complete his Bachelor of Science Degree from the University of New Mexico.  After graduation, he attended medical school at the University of New Mexico School of Medicine and his Internship and Residency from St. Joseph Mercy Hospital in Ann Arbor, Michigan. He is Diplomate of the American Board of Venous & Lymphatic Medicine (ABVLM) and American Board of Surgery, a Fellow of the American College of Surgeons, and a Registered Vascular Technician Sonographer, Registered Physician for Vascular Interpretation (American Registry of Diagnostic Medical Sonographers), as well as holding affiliations with: The American College of Surgeons, American Medical Association, Critical Care Society of Medicine, Society of Minimally Invasive Therapy, New Mexico Medical Association, a Member of the New Mexico Trauma Foundation, and a Member of the Southwestern Surgical Congress. Dr. Smith has been treating vein issues his entire medical career and is also a Certified Trainer for the VNUS ClosureTMProcedure.  Dr. Smith is the most experienced doctor in New Mexico for Total Vein Care.
CVD Management
James A. Heinz, MAHA
Founder and Managing Partner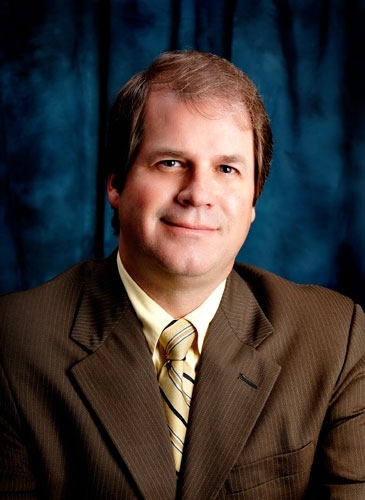 James leads The Center for Venous Disease™ as founder and managing partner. As an experienced leader of the healthcare industry, he has extensive knowledge in sales, marketing, product management, clinical management, and sales management. James has over 30 years of executive management and leadership experience with healthcare and medical technology companies, and has served in a variety of roles with Bristol-Myers Squibb, Johnson & Johnson, Synthes USA, Smith+Nephew, and VNUS™ Medical Technologies.
Prior to CVD, James was a Certified Clinical Trainer and Sr. Territory Manager for the Southwest at VNUS™ Medical Technologies. He introduced catheter technology to physicians, led workshops as an instructor at Total Vein Care meetings, trained other corporate personnel and was involved in over 5000 venous procedures. To date, James has been involved in over 10,000 procedures.  James began his management consultant career in 1990 and continues to consult with various healthcare and medical companies today. James earned his Masters in Healthcare Administration and has served on the Board of Directors at ACPF. To support the vision of the American College of Phlebology Foundation, James continually funds venous disease research. James is also an author of "Varicose Veins…A Patient's Reference", an insider's guide to educate patients in the newer minimally invasive vein treatments.  This book was the first patient reference book of its kind and was written to inform the patient related to venous disease, treatment options, insurance questions, and other useful information.
Most recently, in 2006 James established The Center for Venous Disease (CVD™) to offer patients a Total Vein Care treatment facility. CVD was conceived based on Board Certified Physicians who were devoted to specializing in the treatment of venous disease. James' extensive experience and training to vein treatment technologies, procedures, protocols, and clinical outcomes, led CVD's growth and profitability in opening additional CVD treatment centers in the Southwest. CVD has received national recognition as one of the leading vein care treatment centers in the United States.
In an effort to extend treatment to all patients who struggle with Chronic Venous Disease and the pain associated with it, CVD has launched Touch Your Heart Financial.  TYHF was introduced to help patients without insurance or who have high out-of-pocket cost due to The Affordable Care Act  to seek treatment and have financing options.
We're very proud of our reputation, expertise, clinical outcomes, and patient word-of-mouth advertising.  We truly care about each of our patients and our success is a direct result of our efforts to "Treat your smptoms and Touch your Heart."